Our Vision
At Innovate-Tech, Our vision is straightforward: We are responsible for the overall performance of your Company's I.T infrastructure while offering a transparent service desk, pricing and translucent services that provide value for money. We are prompt, pro-active and overall we do not tie you into any contracts.
We offer expertise in Corporate network design, support and administration.
Hosted Cloud solutions.
Corporate I.T Support and services.
One on one training for business owners.
You can expect a response from us within one hour – guaranteed.
Free network security audit.
We are dedicated to excellence in customer support and services, so you can depend on us for all your technology issues.
Let us show you how our flat-rate I.T Support plans mean you can stop focusing on how much your I.T is going to cost, and focus on your business instead.
Contact a member of the Sales team today and find out more about how we can help your business.
Testmonials from some of our customers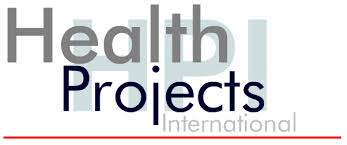 Alex, Associate
Health Projects International
The team at Innovate-tech have always been professional, reliable, quick to response to us at Health Projects International for many years. If you want experienced I.T professionals to look after your mission critical infrastructure in your business then Innovate-Tech is the answer.

Erin, Administration Manager
Guardian Interlock Systems
Guardian Interlock Systems has been working with Innovate-Tech and Matt for many years and have found them to be a great company to work with. Response times are always great and charges very reasonable. Having their expertise to call on when it comes to our IT requirements has been an invaluable asset to our business. Innovate-Tech assist us with everything from PC's to networking to phones and anything else we need.

Ramsay, National Sales Manager
Colin Campbell Chemicals
Knowledgeable, honest, practical and most of all very reliable IT support from Marwan & Matthew of Innovate-Tech. They are the perfect IT partners for your small, medium or large business. We've used them for over 10 years and couldn't be happier.
We are also a proud sponsor in the Motorsport industry! Check out Alpha Omega Racing's Nissan S15 race car and website here